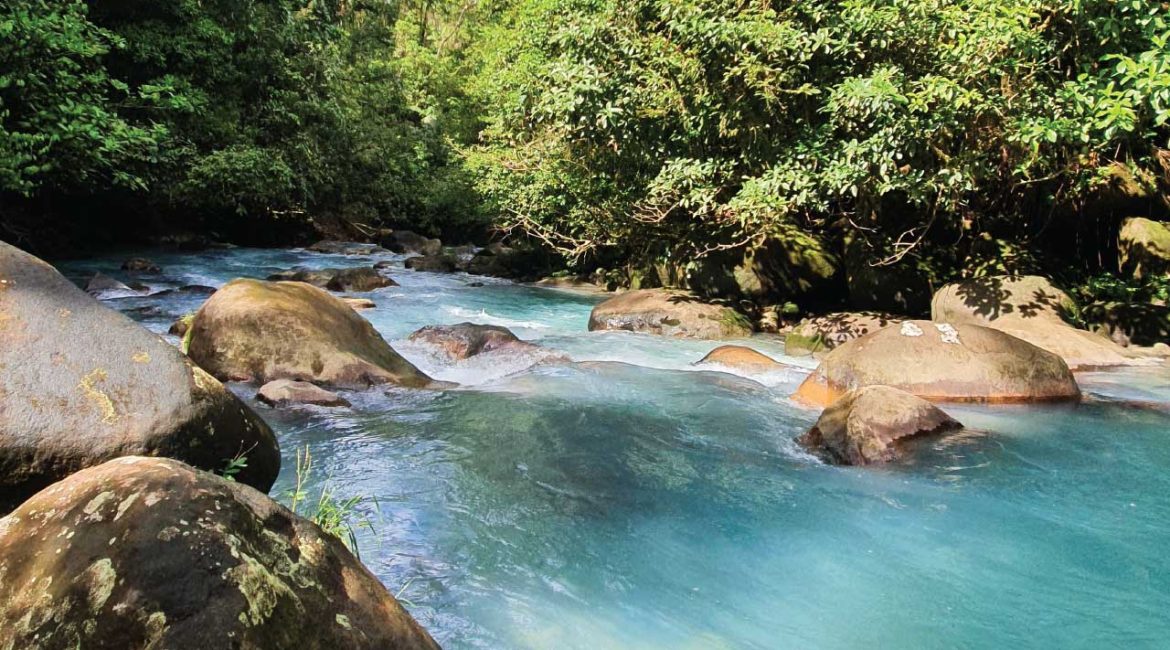 Bijagua: The Heart of Adventure Tourism and The Perfect Place to Not Get Bored on Your Vacation
More than 20 years ago, I decided to visit Bijagua, a town located between the foothills of the Miravalles and Tenorio Volcanoes. At that time, the main reason for my visit was to escape from the city's routine and explore a place that could provide me with the necessary conditions for adventure sports, relaxation, and close contact with nature. 
A few weeks before the trip, I was looking for lodging options that met my conditions and that was how, after much research and filtering options through calls and email inquiries, I managed to find the place I was looking for: the Hotel Cataratas Bijagua Lodge, which had only just opened its doors to the public a few months before and, when I spoke with one of its owners, Warner Herrera Ugalde, I discovered that he had found the ideal place for my needs and expectations.
The adventure began when I left my house in San José since, to get to Bijagua, it's necessary to drive through various places that add experiences to your travel experience: Route 27,  where the Turrubares hills are outlined; the passage through Caldera, with a short view of the Central Pacific; the North Inter-American Highway, with its beautiful landscapes that reach to the Gulf of Nicoya and the natural plains surrounding the highway; and, to finish, Highway #6 (Cañas-Upala), which offers a spectacular view of three Guanacaste Mountain Range volcanoes. As you get closer to Bijagua, you see how the climate begins to change from a drier to a more humid one, forever surrounded by the vegetation that typifies the protected areas of the Miravalles and Tenorio Volcano National Park. 
Once at the Hotel Cataratas Bijagua Lodge, Mr. Herrera welcomed me and treated me kindly, while filling me in on my destination's attractions. This was when I learned about what is now one of my favorite attractions: the trails that lead to the Tenorio Volcano lookout point and the Bijagua River Falls. They alone are worth the 3-hour trip from San José.
These trails are located inside Miravalles Volcano National Park and are surrounded by abundant vegetation, flora, and fauna, which, for nature lovers, offer an incomparable haven of peace and tranquility – an ideal, even magical place for discovering a diversity of flora, birds, and mammals typical of this region of the country. This tour concludes with a wonderful view of the town of Bijagua and Tenorio Volcano, as well as several waterfalls through the Bijagua River; you can even bathe in its clean and crystal-clear pools!
It turns out that Bijagua is that and so much more – a place surrounded by volcanoes, where many rivers flow through wooded areas, allowing for many options for adventure, hiking, wildlife, and bird watching, viewpoints, night tours, and typical foods. Here, you can visit Tenorio Volcano National Park, one of Costa Rica's primary attractions and home to the Rio Celeste Waterfall, an icon of Costa Rica. 
But this adventure does not end there. Due to Bijagua's location, there are many other tourist attractions in the area, such as Miravalles National Park and its trails, hot springs, views, and waterfalls; Arenal Volcano National Park, including its many tourist attractions; the Cerros Pelados in Cañas, with their impressive views to the Gulf of Nicoya and the mountains of Monteverde; the Llano Cortez waterfalls in Bagaces; the Mirador to Lake Nicaragua and its volcanoes; Rincón de la Vieja Volcano National Park and its surrounding rivers and blue waterfalls, hot springs, and a wide variety of tours and tourist options; and the wetlands of Palo Verde and Caño Negro National Parks.
Visit Bijagua and you will not regret, a place of natural beauty and above all a lot of adventure.
Additionally, there are the North Pacific beaches in La Cruz Canton, including Playa Rajada, Rajadita, and Jobo, among many others; the beaches of Carrillo Canton, such as Playas del Coco, Playa Hermosa, Playa Panamá, Playa Calzón de Pobre, and other beaches in the Gulf of Papagayo, among many other areas that provide unforgettable experiences for people who love adventure and ecotourism. This area is also home to the city of Liberia, one of the most developed in the province of Guanacaste; the city offers a wide variety of gastronomic and leisure options for lovers of good food and fun. In addition, it has its own international airport, from which travelers can take flights to and from the country's capital without having to dedicate long hours to local transportation. 
The inhabitants of Bijagua are another reason to visit. They are incredibly friendly people, always willing to help and, above all, naturally inclined to make friends. Warner Herrera, one of the owners of the Hotel Bijagua Lodge, has acted as more than a friend – as a fundamental element in my decision to buy property in the area and develop a tourism project. His wife, Karla, and his daughter, Sara; Mr. Rodolfo González and his family; Feliz Pérez, his wife, and her family, among others – they have all become great friends and show me great appreciation paired with a dose of trust and kindness.
I could tell you many more things about the town of Bijagua and its residents, but it's better to discover it for yourself! Visit Bijagua and you will never regret discovering one of Costa Rica's most biodiverse areas, home to vast natural beauty and where adventure is the order of the day. Where you can do many things, but never be bored…