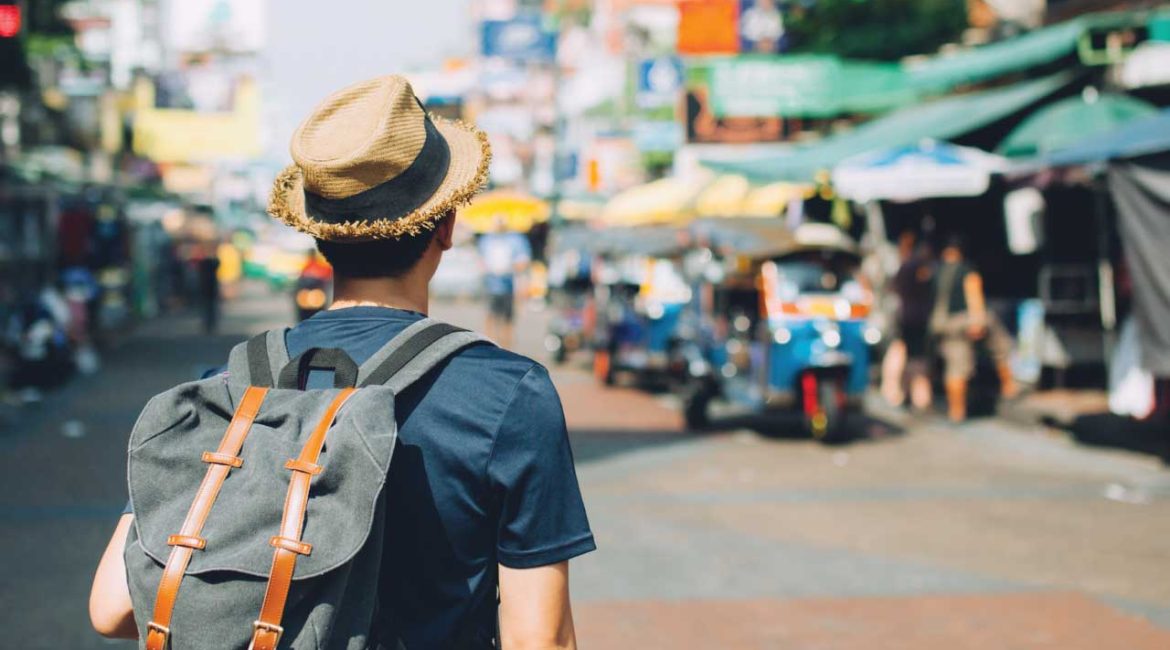 To Travel is to Live
The experience of traveling, getting to know different places and cultures, and experiencing all manner of adventures is something that adds a fundamental component to our lives. In times like these, where we are exposed to extreme stress of all kinds, traveling becomes a chance to escape from that routine and give new meaning to our lives.
Throughout my life, one of my great passions has been traveling and, thanks to the fact that all the universe's energies have converged for this, I have had the opportunity to visit many wonderful places in and out of Costa Rica. There, I discovered that traveling is living and that it allows us that important space to share with our family, friends, acquaintances, and other travelers that we meet along the way, in addition to leaving us with countless wonderful experiences that help us grow as people and understand the cultural differences and traditions of other locales.
Although I prefer to travel to tropical places like Costa Rica, my native country, I also really enjoy visiting big cities in South America, North America, Europe, and Asia. Each of them offers a wide variety of gastronomic, cultural, and historical attractions, as well as diversion and many other adventures, which transform travel experiences into memorable events that provide touchstones for moments lived and that will forever remain in our memory.
"Travel experiences makes us remember the lived moments and will always remain in our memory"
During my travels, I have met wonderful people who have become true friends. It is important to emphasize that, for this to happen, you have to have a good attitude and willingness to open up to new people, as we will never know all the paths of destiny and in most cases, people come into our lives for some reason (LEARN-GROW-BE BETTER). Having friends or acquaintances in other regions of the country or outside of Costa Rica allows us to share experiences and know that, when we visit those places again, there will be people who will welcome us, accompany us, and help us have a better travel experience.
Although it is true that, in order to travel, it's important to have financial resources, today there are a large number of options available to travelers. These include applications and websites, among others, which make planning a trip easier and – why not? – cheaper.
My recommendation for travelers is listed below:
Plan the trip at least 3 months in advance, so you get better prices on tickets and lodging, and can get more information about the destination(s).

Investigate the culture and other aspects of the country you hope to visit, such as entry requirements, language, currency, weather, airline routes, meals, costs, places of tourist interest, available transportation, and safety, among others.

 

Prepare a schedule of dates with all your trip information. If you are a meticulous travel planner, have a schedule of your trip, such as flight departure times, hotel check-in and check-out times, tourist attraction hours, and whether they offer online ticket sales. It is important to consider airport transfers, as well as hotel check-in and departure times, in order to have a seamless experience. Also, you could try for flexible dates and times, in case you want to stay longer somewhere you find more interesting.

 

Try to leave your personal belongings, such as your passport, money, credit cards, etc. in a safe place, so as to avoid mishaps. I always advise you to take a copy of your passport with you when you go out and leave your original passport at the hotel, only carrying it when necessary.

 

Relax and enjoy the trip! Always try to be friendly with the residents of the country or countries you plan to visit. Don't make comments out of context, if these could lead to misunderstandings. Try to avoid negative comments towards the culture, society, beliefs, food, politics, or other topics that could cause controversy and poor reception from the country's inhabitants. Treat everyone with respect, as you would like to be treated.

Use miles or frequent flyer programs to redeem tickets or hotels and save a significant amount for your vacation.

 

Visit websites, airline applications or platforms, and vehicle and hotel reservations to compare prices and thus, choose the option that best suits your budget and travel itinerary.

 

Travel with as little luggage as possible, as this will help save costs and improve mobility to your scheduled destinations. Important: Carry a baggage scale to measure your luggage weight and be able to make decisions about it; also, take a photograph of your checked baggage in order to speed up the baggage claim process in the event of an unforeseen event.

 

Travel insurance: Try to purchase travel insurance and take all the medicines or supplies required according to the destination. It is important to always look into vaccination requirements anywhere you plan to travel. And don't forget to wear comfortable clothes and shoes, as travel always includes a lot of movement and comfortable shoes can help. 

 

Regarding the issue of food, try to stay open to trying everything but be clear about which foods could cause discomfort. Look for breakfast, lunch, and dinner options in established destinations or those recommended by friends, acquaintances, or other travelers. It is always important to be well hydrated and eat good meals since, on trips, a lot of energy is expended. To avoid inconveniences, do not overdo food and alcoholic beverages.

 

Traveling alone is a wonderful experience, since it encourages us to meet new people, make our own decisions, visit places that really interest us, and stay for cheaper.

 

Bargaining over the prices of services and purchases is a great way to negotiate better prices. Don't go for the first price offered; instead, walk around and then make a decision. It's important to always check prices before taking any means of transport, to be clear on the price and whether it's possible to negotiate a better one.
Everyone has very different tastes when it comes to traveling, but I think we can all agree that this is one of the many pleasures in life that gives us great satisfaction and the opportunity to experience things that will remain with us for the rest of our lives. So, don't wait for someone to invite you; start planning your next trip, take your suitcase, and begin an adventure that will make you grow in many ways. There is only one rule: Don't come back as you left, come back different.
"A trip is lived many times: when we dream it, when we plan it, when we live it, when we remember it and when we plan it again".
Alexander Ramos R.