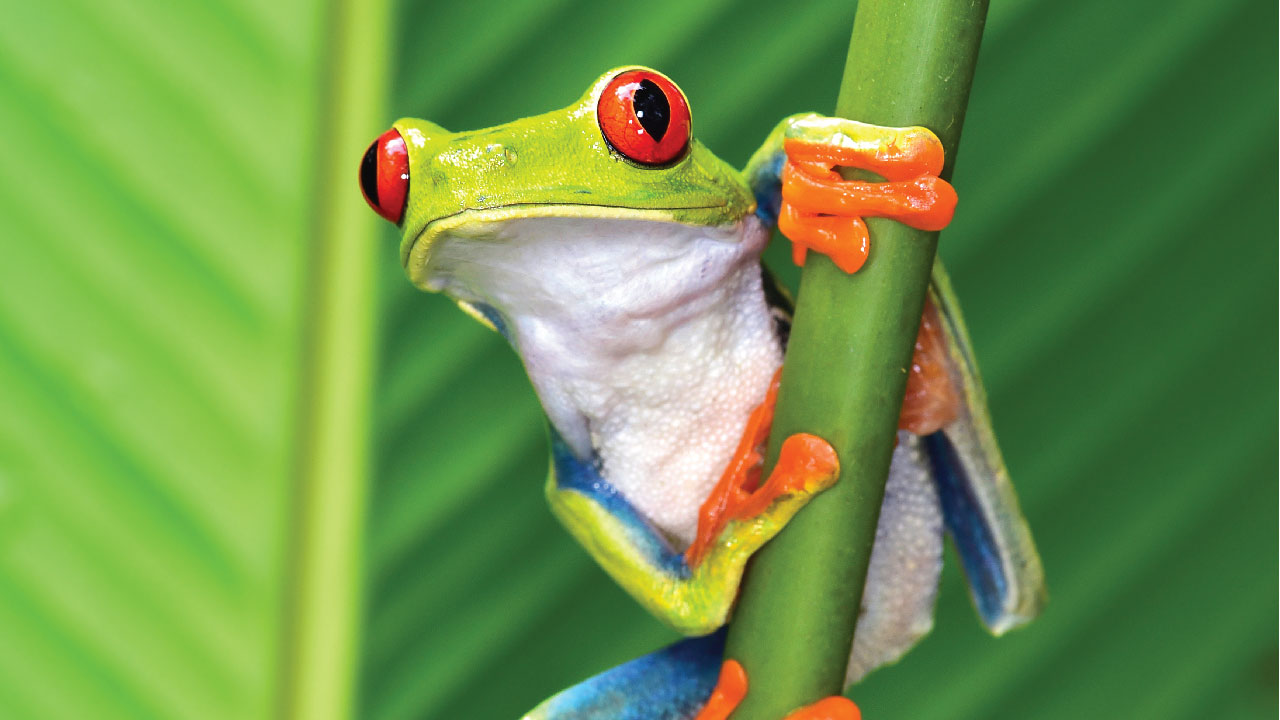 Frog's Paradise-Bijagua
Frog's Paradise is a tropical destination where travelers can observe wildlife in its natural habitat in close contact with nature.
This project was born with the innovative vision of turning a property dedicated to livestock into a tropical secondary forest. Inhabited by species of flora and fauna, Frog's Paradise provides a perfect ecosystem to observe the great variety of biodiversity that characterizes the area.
Come and enjoy an excellent tour, get in touch with nature in a peaceful environment, and discover the great variety of amphibians and other species in Frog's Paradise.
*For info and tips on what to bring, click here
*Learn more about the history of Frog's Paradise click here
*For info about different tours—including bird watching, daytime walks, and night tours click here

Frog's Paradise Hours and Info
Monday through Saturday from 6:00 a.m. to 6:00 p.m.
Sunday from 1:00 to 6:00 p.m.
More information click here
Address: Bijagua, Upala. 1 km south and 600 meters west of Banco Nacional.
Telephone: (506) 8634-7402
Email: frogsparadise@gmail.com
Waze or Google Maps: Frog's Paradise
Contact us here