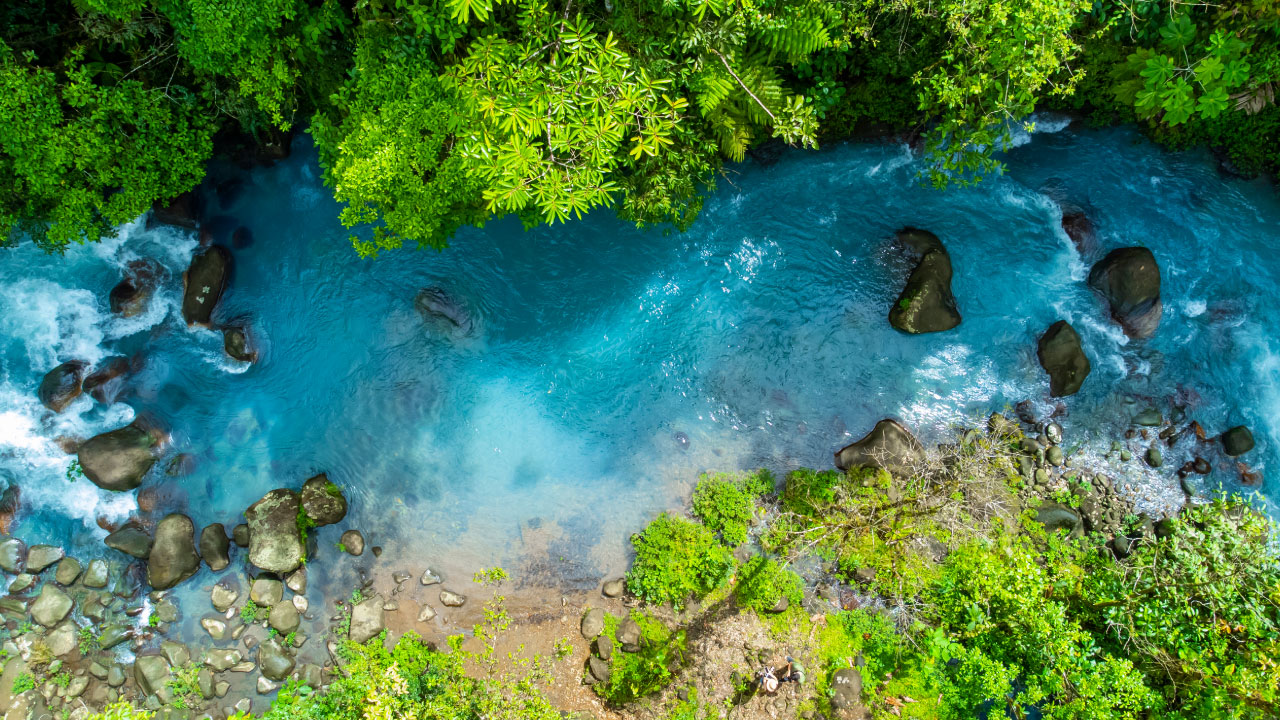 On the banks of the Celeste River there is a property where you can enjoy a great dose of adventure and bathe in the celestial waters that this majestic river offers. Cabinas Piuri is a lodging complex that offers lodging service, parking and a path to the Celeste River. His owner Don Alexander and his wife Sandra will serve you in the accommodation in the best possible way.
The complex offers beautiful views of the Tenorio Volcano National Park, but also has a path of approximately 400 meters that leads to the banks of the Celeste River where you can take a bath in a natural pool and enjoy the refreshing light blue waters of the river. You can also choose to reserve one of the cabins offered by the property.
Cabinas Piuri is located just 800 meters southeast of the entrance to the Tenorio Volcano National Park and just 14 km (25 minutes by car) from Bitzu Dome. In this beautiful place, you will be able to find an earthly paradise where you will be able to forget all stress and worries, admiring its landscapes and its great diversity of animals, trees and flowers, as well as enjoying the route that borders the National Park with its majestic exuberant nature that characterizes it.
Entrance fee
Nationals/Residents: ¢2,000. Non-Residents: USD $4. In both cases, payment must be made in cash at the reception of the complex or by mobile SINPE. Advance reservation is not required for trail use.
Note: the entrance to the complex and the path that leads to the Celeste River is included free of charge for Bitzu Dome guests and pets are allowed.
Information
Address: Cabinas Piuri, Camino Viejo al Pilón, Guatuso.
Phone: (506) 8699-6858 / (506) 8706-0617 
Phone: aspiuri@hotmail.com / emmasalas1@hotmail.com 
Facebook: Cabinas Piuri  
Waze y Google Maps: Cabinas Piuri